Who We Are
We are the Masters of Play
GPI is a Calgary based company whose focus is creating universally accessible terrain utilizing recycled products. We create a sustainable surface that not only helps the environment but also promotes positive water conservation.
Our goal at GPI is to provide accessible surfacing solutions that meet the needs of kids of all abilities.
GPI is made up of a community of uniquely diverse individuals whose focus is to ensure that each playground is equal parts FUN, INCLUSIVE and SAFE. We have earned the reputation of "Masters at Play" because our stellar staff is committed to surpassing all safety standards all while creating an accessible, sustainable space for the public to enjoy.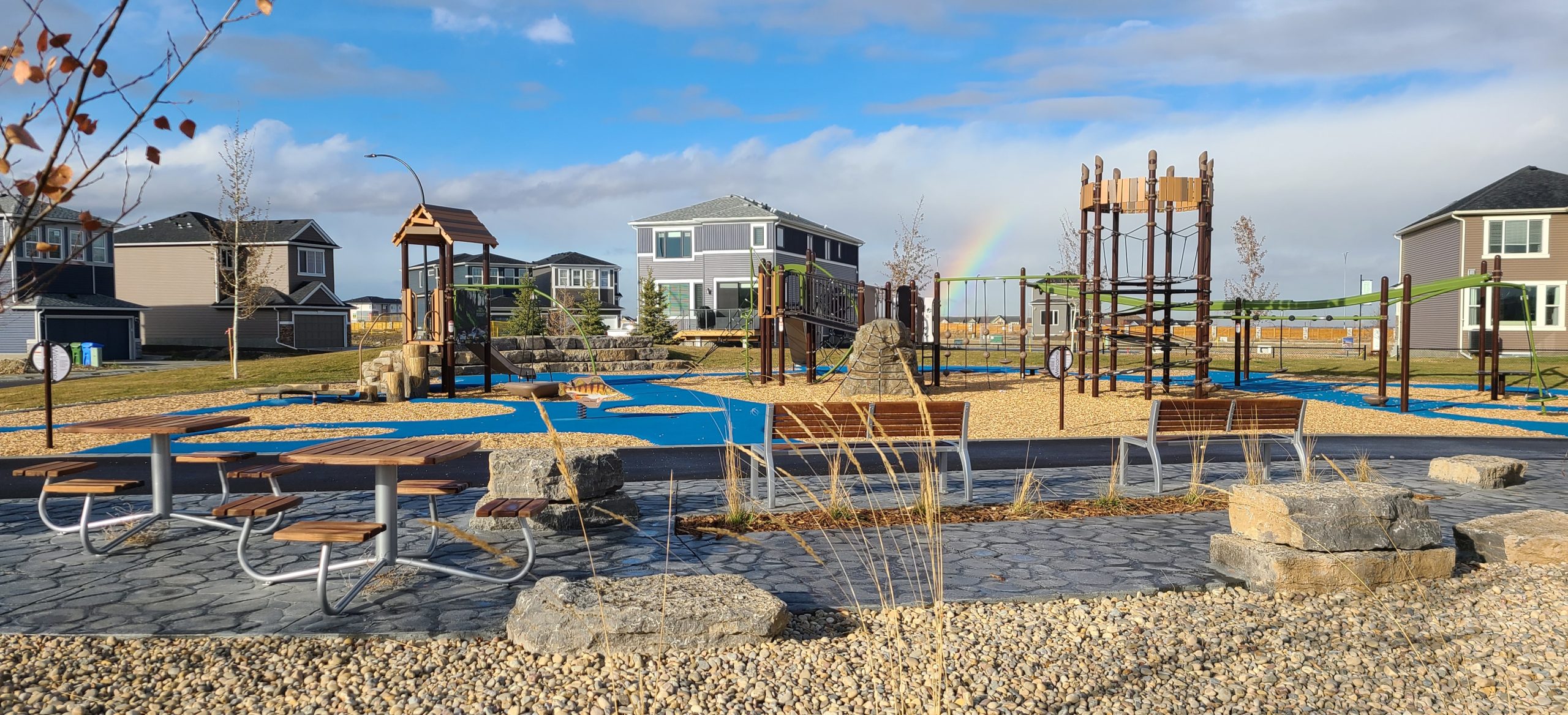 Curtis Calafatis
Curtis Calafatis is the COO & Director of Play and takes that role very seriously. He ensures that all GPI playgrounds are both safe & secure, as well as truly "kid tested" and "kid approved". Exceeding safety standards is his top priority.
Angela Renaud
Angela Renaud is the CEO & Director of Sales/Admin, although she does a lot more. She has her finger on the pulse of almost all aspects of the company to ensure efficiency and creativity are at their highest. She will even throw on her steel-toed boots and help in the field when an extra hand is needed!
Berm/Mound Rubber Surfacing
Concrete Edge
Infinity Turf
Rubber Surfacing Rolldown into EWF
Concrete Edge
Coloured Rubber Surfacing
Concrete Edge
Black Rubber Surfacing
Concrete Edge
Coloured Rubber Surfacing
Concrete Edge
Black Rubber Surfacing
GPI Outdoor Designs is an amazing company to work with and helped make our school's dream playground a reality. After some exhausting weeks of volunteer efforts to install the play structure, Angela, Curtis and their team arrived to provide some much needed reassurance and support that the final phase of our project would be completed on time and beautifully.
– ECPS
Read More
We discovered that we were in expert hands to have the remaining benches and picnic tables put in place and rubber play surface expertly installed. GPI truly cares about their work, and their customers feedback and experience. GPI goes above and beyond, as this project was a labour of love for the school, one of years of fundraising and a memorial for a student. The GPI team have amazing vision and created a space that exceeded our expectations. We would highly recommend GPI for any playground or sports court project.
Angela and her team at GPI are nothing short of miracle workers. From the moment they heard about our project, they were ready, willing and more than able to help make our dreams a reality. Everyone cares deeply about their role within the company and take the time to meet and discuss options and were unbelievably flexible and accommodating throughout.
– TG
Read More
Rarely do you see the owner of a company on site supporting and participating to this degree; Angela was there from the beginning to the grand opening of our playground. We are so thankful for Angela and her team in helping making this special project even more memorable.
I have been dealing with GPI Outdoor Designs for the last year and a half in different capacities. Such as rubber surface and playground installations and we love the quality of the work and the professionalism. Everything was well planned and was done on time with no issues.
– CV
GPI goes above and beyond to ensure FUN is being had by all.